Welcome to Independent-In Home Services, LLC

We are an established In-Home Services Group under the umbrella of Ozark Independent Living. We are one of the twenty-two Independent Living Centers in the State of Missouri.
Independent In-Home Services is a business dedicated to providing quality in-home services.  Our In-Home Services will be a leader in furthering the cause of living independently throughout the community by allowing the elderly and those with disabilities to receive quality care and remain in their own home.
Services Offered:
Basic Personal Care
Advanced Personal Care
Nurse Visits
Homemaker Chores
Private Pay
Service to Veterans
Respite
For more information, feel free to contact us by email or phone.
Independent In Home Services Contact information:
Email: debrajorgensen@centurytel.net
Phone: 417-256-8722   800-762-3065
Address: #9 Court Square, West Plains, Missouri 65775  (MAP US)
Website: https://independentinhomeservices.com/
---
Contact Us • Accessibility 
109 Aid Avenue, West Plains, Missouri 65775 • 417-257-0038 • 888-440-7500
Email: info@ozarkcil.com
SINCE 1996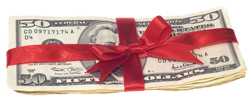 If you would like to make a contribution to Ozark Independent Living you may send cash, check, or money order to
109 Aid Ave., West Plains, MO  65775.
We gladly accept all donations.