Consumer Directed Services (CDS)
Veterans Directed Care (VDC)
Telecommunications Access Program for Phone (TAP-Phone)
Telecommunications Access Program for Internet (TAP-Internet)
Independent Living Services (ILS) and other Programs
---
Consumer Directed Services (CDS)
In staying true to our purpose of helping people with disabilities maintain and increase personal independence, O.I.L. offers the CDS program. This program allows qualified, Medicaid-active individuals to have assistance in the home through a personal care attendant. Many individuals have been able to avoid unnecessary stays in residential facilities due to the CDS program; some have even left these facilities for the comfort of their own home. If you find that you need assistance with basic living tasks contact O.I.L. We will assist you in understanding the CDS program.
Individuals who are enrolled on this Medicaid-funded program have certain responsibilities. Ozark Independent Living has responsibilities too as our office is the fiscal administrator. This office, and any association that O.I.L. belongs to, is opposed to Medicaid fraud. Services are monitored to ensure compliance in handling federal and state dollars; education of consumers and attendants, repercussions and penalties from committing fraud, signature comparison and much more is reviewed many times over. Quality Assurance, safeguards and strict policy are all hallmarks of Ozark Independent Living.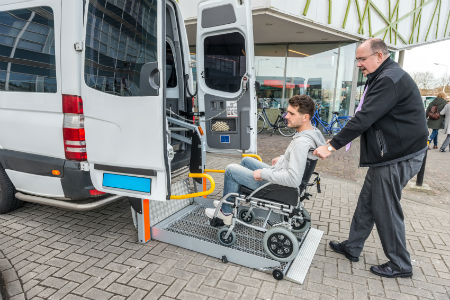 What services are covered under the CDS Program?
Meal preparation and clean-up;
Brushing of teeth when the recipient is unable to do so;
Personal care: dressing, hair care, shaving;
Bathing – giving bed baths and assisting with tub baths;
Transfer of individual to and from a bed to a chair, wheelchair or walker;
Making beds and changing sheets with individual in or out of bed;
Household tasks, i.e. laundry and cleaning;
Transportation for errands such as shopping
Facts About Eligibility:
To be eligible for the CDS program, an individual must be:
Currently eligible for Medicaid benefits;
At least 18 years of age;
Have a physical disability;
Assessed by the Division of Health and Senior Services to determine individual needs;
Willing and able to hire, direct and supervise your caregiver.
Benefits of using OIL as your CDS provider
You are the "boss" of your caregiver
Caring and helpful staff
Dedication to superb and prompt customer service
We can relate to your needs
Monthly case management services
Flexibility to control your schedule of care
Possible access to our "Supplies 4U" household supply pantry
As the only Center for Independent Living serving Douglas, Howell, Oregon, Ozark, Shannon, Texas and Wright counties, OIL has five core, mandated services which offer additional resources for our consumers
How to Apply For CDS:
If you are currently receiving Medicaid:
Contact Ozark Independent Living OR
Contact the Department of Health and Senior Services for self referral at 866-835-3505 [toll free]
---
Veterans Directed Services (VDC)
What is The Veteran Directed Care Program?
The VDC Program is a federal partnership between the Veterans Health Administration (VHA) and the Administration for Community Living (ACL). The VDC Program offers eligible Veterans a self-directed option to enhance long term services and supports in their homes. Eligible Veterans are approved for a flexible annual budget that can be used to purchase personal care assistance and specific goods/services that help them avoid institutionalization.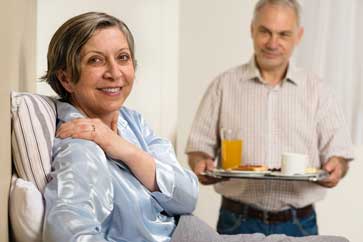 What Services Are provided?
The Veteran or Authorized Representative works in partnership with the Aging and Disability Network (ADNA) Options Counselor to determine what services will be purchased with the annual budget. The VDC Program offers the flexibility for Veterans to receive the care they need, when they need it, and where they need it (within program guidelines).
Hire family members, friends, neighbors or another individuals to assist with personal care needs (tasks like bathing, dressing, grooming, toileting, medication
management)
Adult Day Care Program
Meals on Wheels or other home delivery services.
Respite Care -break for primary caregivers (inpatient or at home)
Case Management -provided by the ADNA
ADNA will assist with developing a plan for how to utilize program services
FMS will manage IRS reporting
Who is Eligible For The VDC Program?
The target population is Veterans who have complex, chronic, medical or mental health diagnoses, that are at high risk for nursing home placement. It is a program for Veterans who require long term assistance with activities of daily living, which include tasks like bathing, dressing, transferring, and using the bathroom. The Veteran needs to be enrolled in the John J. Pershing VA Health Care System. They must have a primary care provider assigned and have a medical evaluation by a VA primary care provider within the last two years. All Veterans, regardless of age, era of service or service-connected disability rating are eligible if they meet the clinical requirements.
How to Apply For VDS:
Contact your VA Primary Care Provider and request a consult for the Veteran Directed Care Program
Once a consult is placed, a VA VDC Staff Member will contact you to assess your needs.
VA VDC Program Team will determine clinical eligibility for VDC Program and/or refer to alternate VA Home & Community Based Care Programs
---
Telecommunication Access Program (TAP)
TAP Phone
Provides access to basic voice telephone calling (sending and receiving) for individuals with all types of disabilities through the delivery of adaptive telephone equipment.
TAP Phone provides such equipment as
text telephones
voice carry over phones
phones for hearing carryover
amplified phones
Braille phones
hands-free phones
photo phones
Eligibility:
Be a Missouri Resident.
Have telephone service in your home.
Have a certified disability that prevents you from accessing or effectively using basic telephone services with standard telephone equipment.
Have annual adjusted income not exceeding $60,000 for an individual.
How to Apply:
Contact Ozark Independent Living to schedule an appointment to have the phones demonstrated. You must be certified and go through the equipment selection process to choose the best phone for your situation.
---
TAP Internet
Provides adaptive computer equipment necessary for access to the Internet and e-mail.
TAP Internet provides adaptive equipment that modifies how an individual uses a computer. If you have a partial loss of vision, TAP Internet can provide screen enlargement software. If you have a total loss of vision TAP Internet can provide a screen reader. If you are unable to use a standard keyboard or mouse, TAP Internet can provide adapted keyboards or alternative pointing devices. TAP Internet will NOT provide computers or adaptive equipment not needed for basic Internet access.
Qualifications:
Be unable to use traditional computer equipment
Be a Missouri resident
Meet financial income standards
Have a computer
Have Internet service
How to Apply:
Contact Ozark Independent Living to see if you qualify for adaptive computer equipment.
---
Five Core Services
As one of 22 Centers for Independent Living in the State of Missouri, Ozark Independent Living is uniquely positioned as a Disability Resource Center. If you have questions regarding where to go for disability-related programs and services such as home modifications or finding a job, please do not hesitate to contact us. We will do our best to assist you with the information you need to live with greater independence.
Following are the five core services we provide:
Information and Referral –

phone numbers, websites and general disability information

Peer Support –

assistance to questions from someone who has a similar disability

Skills Training –

from budgeting and bathing to how to set up a household and more

Advocacy –

assistance in helping you speak up for yourself on issues related to disabilities

Transitioning –

from nursing homes back to home or from high school to live independently
Other Programs Offered: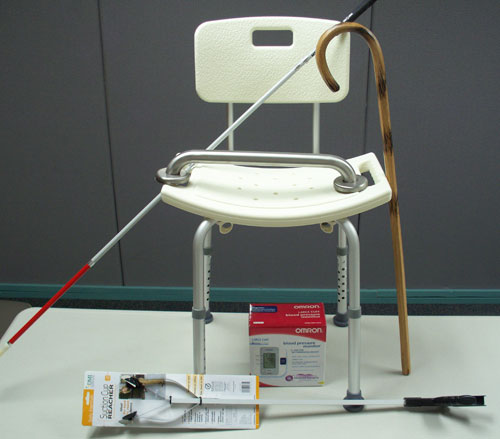 Independent Living Services provides assistive devices in some circumstances, (i.e. hand held showers, shower chairs and grab bars) and can sell these items at reduced cost to anyone.
Call for information regarding the following:
Wheel chair rental program
Transportation
---
Contact Us • Accessibility 
109 Aid Avenue, West Plains, Missouri 65775 • 417-257-0038 • 888-440-7500
Email: 
SINCE 1996
If you would like to make a contribution to Ozark Independent Living you may send cash, check, or money order to
109 Aid Ave., West Plains, MO  65775.
We gladly accept all donations.