Click on the Newsletter below to view it in PDF. Each newsletter is approximately 1.5 mb in size.
If you need a free PDF viewer, click here.
---
Contact Us • Accessibility 
109 Aid Avenue, West Plains, Missouri 65775 • 417-257-0038 • 888-440-7500
Email: info@ozarkcil.com
SINCE 1996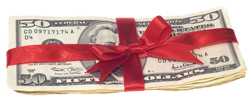 If you would like to make a contribution to Ozark Independent Living you may send cash, check, or money order to
109 Aid Ave., West Plains, MO  65775.
We gladly accept all donations.